International Sub-Saharan Migrations to and through Turkey, and ICTs, the symposium
organized jointly by our African migrants project and Dr. Ibrahim Soysüren from Neuchâtel
University in Switzerland took place on May 19-20 in the Cezayir Conference Center, Istanbul,
and by online participation. 23 researchers from countries in Europe and Africa participated in
the meeting and presented papers.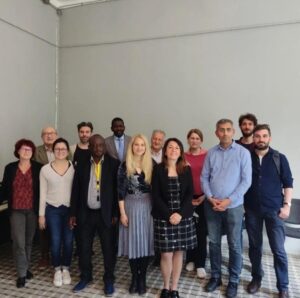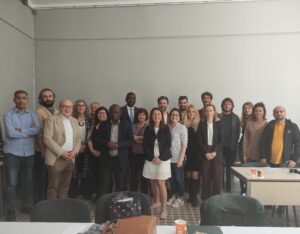 19 May end of meeting.                                                  20 May end of meeting.
Topics:
The first day of the meeting, we had paper presentations on intra-African international
migrations; Turkey's divergent roles in African migration as destination country, step in political
asylum acquisition, secondary residence country for Africans settled in Europe, or commerce
connection; adaptation and integration of African migrants; student migration and the
universities of Northern Cyprus; the concepts and terms used in migrant research and new
development in the use digital technologies; the impact of associations created in migrant
diasporas; and the mutual effects between state foreign policy and migrant preferences and
flows.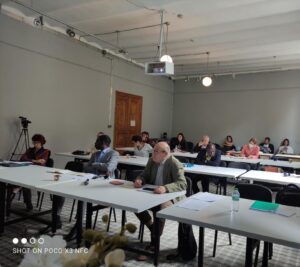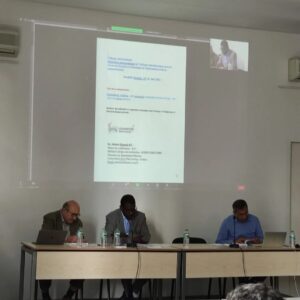 19   19 May panel. (First and second sessions.)
On the second day of the meeting, the first session was dedicted to the use of new information
and communication technologies for monitoring and control of migration and the political
significance of new technological intrusion in migrant movements and lives (technocolonialism).
The following panels included papers on African musicians and dancers in Istanbul, university
students, country origin- and religion-based solidarity among migrants during the Covid 19
pandemic, cultural flows from the point of view of migrants, and the resources and
infrastructures of bordar passing among African migrants on the Balkan route to Central
Europe. The conference program can be consulted hot.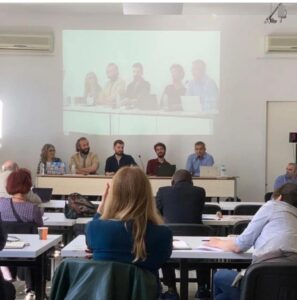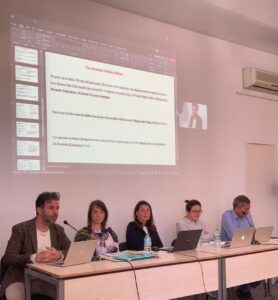 20 May  panel. (First and second sessions.)
Participants:25 academic researchers participated in the meeting program, including the organizers.
 12 presenters participated from Western Europe (Switzerland, France, Germany,
Sweden, Denmark, UK).
 5 presenters are originally from African countries (Senegal, Cameroon, Somalia, Côte'
Ivoire). Two of these academics work in West European universities and are also
included above, whereas one is a doctoral student in Turkey.
10 presenters have positions in Turkish universities; two participants hold also positions
in Europe and the USA.
5 paper presenters were members of our project research team.
During the two days of the symposium, we provided uninterrupted internet connection through
ZOOM to distant participants. 8 papers were presented as distant contributions.
Throughout the meeting simultaneous online translation in English, French and Turkish made
the paper presentations, questions and comments available to a multilanguage audience.
The online communication infrastructure was provided by the Yoda Events company. Simultaneous translations were made by Osman İşçi, Barış Yıldırım, Miriam Haddad, and Deniz Kudela.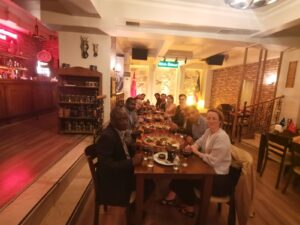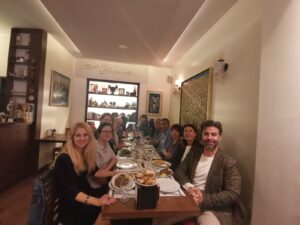 19 19 May, dinner  with  guests.                                    20 May, dinner with guests.